Athleisure is a fashion trend that blends athletic clothing with everyday wear, creating a hybrid style.
Athleisure is a portmanteau, that is a combined blending the words athletic and leisure to take on a new meaning.
It encompasses a range of garments such as yoga pants, tights, sneakers, leggings, and shorts that resemble athletic wear.
Athleisure is known for its ability to combine fashion and functionality, often described as "stylish activewear" or "elevated sportswear."
This versatile trend allows individuals to don comfortable yet fashionable outfits that effortlessly transition between casual and athletic settings.
History of Athleisure Wear
The history of athleisure can be traced back to the late 20th century when the boundaries between athletic wear and everyday fashion began to blur.
It emerged as a response to the increasing popularity of sports and fitness culture, as well as the desire for comfortable and functional clothing in everyday life.
In the 1970s, the rise of jogging and fitness activities sparked a shift in fashion.
People started to embrace activewear as a casual style, favoring comfortable materials like cotton and nylon.
This marked the initial blending of athletic and leisurewear, laying the foundation for what would later become known as athleisure.
During the 1980s and 1990s, the fitness craze continued to influence fashion trends.
Sportswear brands like Nike, Adidas, and Reebok gained prominence, offering stylish yet functional apparel and footwear.
The aerobics trend and the emergence of hip-hop culture further propelled the popularity of athletic-inspired fashion.
Tracksuits, leggings, and sneakers became iconic symbols of this era, blurring the lines between athletic wear and casual clothing.
In the early 2000s, the concept of athleisure took on a new dimension as high-end designers started incorporating sportswear elements into their collections.
Luxury brands like Alexander Wang and Stella McCartney began fusing athletic aesthetics with high fashion, introducing elevated activewear pieces that could be worn beyond the gym.
This shift signaled a recognition of athleisure as a legitimate fashion category.
The rise of social media and the influence of fitness influencers also played a significant role in popularizing athleisure.
The emphasis on health, wellness, and body positivity in the digital age created a demand for stylish activewear that could be showcased on various platforms.
This led to collaborations between sportswear brands and fashion designers, further blurring the lines between athletic and leisure clothing.
Today, athleisure has become a dominant trend in the fashion industry, with a wide range of brands and retailers catering to the demand for stylish yet functional clothing.
The incorporation of performance fabrics, innovative designs, and athletically-inspired silhouettes has transformed activewear into a versatile and fashionable category.
Athleisure has transcended gender and age boundaries, becoming a go-to style for people seeking comfort, flexibility, and a fashion-forward aesthetic in their everyday wardrobes.
The history of athleisure dates back to the late 20th century when the merging of athletic and leisurewear began to take shape.
From its humble beginnings in jogging culture to its current status as a major fashion trend, athleisure has evolved and adapted to meet the changing needs and preferences of consumers.
With its focus on comfort, functionality, and style, athleisure continues to shape the way we dress and embodies the growing intersection between sports, fitness, and fashion in modern society.
Benefits of Athleisure Wear
Wearing athleisure offers a multitude of benefits that extend beyond mere fashion choices.
Athleisure provides unparalleled comfort due to its focus on functional and stretchy materials.
The use of performance fabrics like moisture-wicking blends or breathable textiles ensures that the clothing moves with the body, allowing for ease of movement and flexibility.
This comfort factor makes athleisure perfect for both lounging at home and engaging in physical activities.
On top of that, athleisure promotes an active lifestyle by seamlessly integrating exercise wear into everyday fashion.
This encourages individuals to prioritize their well-being and fitness, as they can effortlessly transition from running errands to hitting the gym without the need for a wardrobe change.
The convenience of athleisure eliminates barriers to incorporating physical activity into daily routines, ultimately contributing to improved overall health and wellness.
Also, athleisure embraces a more casual and relaxed aesthetic, fostering a sense of ease and informality in one's attire.
This relaxed style can be seen as a response to the fast-paced nature of modern life, allowing individuals to feel comfortable and confident without compromising their personal style.
The versatility of athleisure enables effortless outfit combinations, making it easy to create chic and trendy looks suitable for various occasions.
Another benefit of wearing athleisure is its adaptability to different body shapes and sizes.
The stretchy and forgiving nature of athleisure garments accommodates a wide range of body types, promoting inclusivity and body positivity.
This inclusiveness, combined with the trend's growing popularity, has led to a greater availability of athleisure options for individuals of all shapes and sizes.
Additionally, athleisure aligns with sustainable fashion practices.
Many athleisure brands prioritize eco-friendly materials and ethical production processes, addressing the growing demand for conscious fashion choices.
By choosing athleisure made from sustainable materials, individuals can contribute to reducing the environmental impact of the fashion industry.
Lastly, the trendiness of athleisure allows for self-expression and experimentation with personal style.
Mixing and matching athleisure pieces with other wardrobe staples offers endless possibilities for creating unique and fashionable looks.
The blend of sporty and casual elements provides individuals with the opportunity to showcase their personality and create outfits that reflect their individuality.
The benefits of wearing athleisure include unparalleled comfort, seamless integration of exercise wear into everyday fashion, a relaxed and casual aesthetic, adaptability to different body types, alignment with sustainable fashion practices, and the opportunity for self-expression.
These advantages make athleisure a practical and fashionable choice that promotes an active lifestyle, comfort, and personal style.
Psychology of Athleisure
The psychology of athleisure delves into the deeper reasons behind the widespread adoption and popularity of this fashion trend.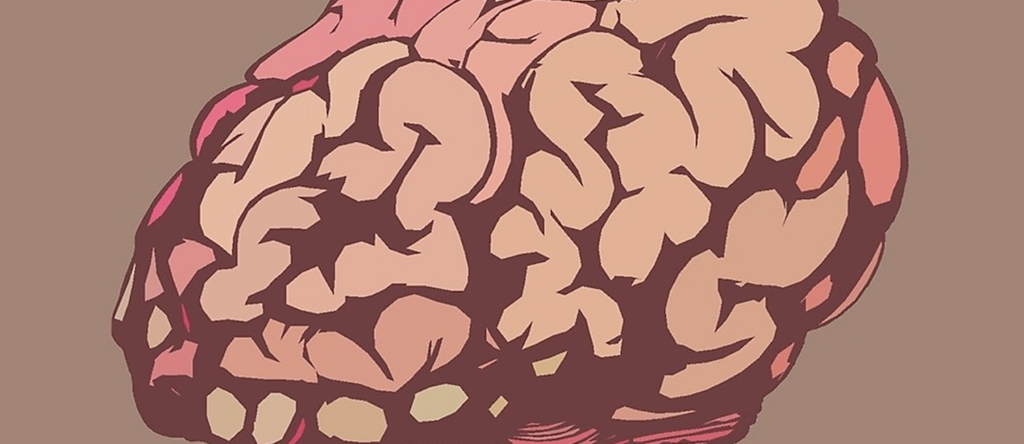 One key aspect is the concept of psychological comfort.
Athleisure offers individuals a sense of comfort and ease, both physically and mentally.
The relaxed and casual nature of athleisure garments allows people to feel more at ease in their clothing, which can positively impact their overall mood and well-being.
The soft fabrics, stretchy materials, and loose silhouettes provide a sense of freedom and relaxation, promoting a sense of comfort throughout the day.
Another psychological factor at play is the association of athleisure with an active and healthy lifestyle.
Wearing athleisure can act as a subtle reminder and motivator to engage in physical activities or maintain a fitness routine.
The visual cues of sportswear elements in everyday attire serve as a constant reminder of the importance of well-being, encouraging individuals to prioritize their health and incorporate movement into their daily lives.
This psychological link between clothing and behavior can reinforce positive habits and contribute to a more active lifestyle.
Athleisure also taps into the concept of identity expression and self-presentation.
Clothing choices are deeply intertwined with how individuals perceive themselves and how they want to be perceived by others.
By wearing athleisure, individuals can project a sense of an active, health-conscious, and on-the-go lifestyle.
This can enhance self-confidence and create a positive self-image, as it aligns with societal ideals of fitness, vitality, and youthfulness.
Athleisure allows people to effortlessly communicate aspects of their personality and values through their clothing choices.
Furthermore, the rise of athleisure can be seen as a response to the demands of a fast-paced and digitally connected world.
Athleisure offers practicality and versatility, providing individuals with clothing that seamlessly transitions between different activities and environments.
This adaptability aligns with the desire for simplicity, convenience, and efficiency in daily life.
The ability to effortlessly move from the gym to social engagements or run errands without the need for outfit changes alleviates decision fatigue and saves time, which can positively impact overall well-being.
Overall, the psychology of athleisure is rooted in the concepts of comfort, association with an active lifestyle, identity expression, and the need for practicality in a fast-paced world.
By understanding the psychological motivations behind the adoption of athleisure, we gain insights into how clothing choices can impact mood, behavior, and self-perception.
Athleisure offers a unique combination of physical and psychological comfort, allowing individuals to embrace a lifestyle of wellness, convenience, and self-expression.
Covid-19 and Athleisure
The COVID-19 pandemic had a significant impact on the athleisure industry, both in terms of consumer behavior and market trends.
As people around the world adapted to lockdowns, social distancing measures, and remote work, the need for comfortable and versatile clothing became paramount.
This shift in lifestyle led to a surge in the demand for athleisure, resulting in several notable changes and trends.
One of the primary effects of COVID-19 on athleisure was the increased preference for casual and comfortable attire.
With more individuals spending time at home and engaging in activities like working remotely, exercising indoors, or participating in virtual meetings, the need for formal or restrictive clothing diminished.
Athleisure offered the perfect solution, combining style and functionality with its relaxed silhouettes, stretchy fabrics, and sporty aesthetics.
As gyms and fitness centers temporarily closed during lockdowns, people turned to home workouts and outdoor activities to maintain their fitness routines.
This shift further fueled the demand for athleisure, as it provided suitable attire for various exercise regimes.
From yoga sessions to jogging outdoors, athleisure allowed individuals to stay active while maintaining comfort and flexibility.
Another significant impact of COVID-19 on athleisure was the rise of "workleisure."
With the shift to remote work and virtual meetings, individuals sought comfortable yet presentable clothing options for professional engagements.
Athleisure brands responded by offering elevated and sophisticated designs that blended athleisure aesthetics with a more polished and professional appearance.
This trend highlighted the versatility of athleisure, as it effortlessly transitioned from workout gear to work-appropriate attire.
Also, the pandemic accelerated the adoption of e-commerce and online shopping.
With physical retail stores temporarily closing or operating with restrictions, consumers increasingly turned to online platforms to purchase athleisure clothing.
This shift in shopping behavior prompted athleisure brands to enhance their online presence, improve their digital shopping experiences, and offer virtual consultations to engage with customers effectively.
The pandemic also influenced the design and functionality of athleisure products.
Brands responded to the need for additional safety and hygiene measures by incorporating features such as antimicrobial fabrics and washable materials in their collections.
These innovations addressed consumer concerns and offered a sense of reassurance during a time of heightened awareness about health and cleanliness.
COVID-19 had a profound impact on athleisure, driving increased demand for comfortable and versatile clothing as people adapted to new lifestyles and work environments.
Athleisure provided a practical and fashionable solution for remote work, home workouts, and casual attire.
The pandemic also accelerated the shift to online shopping and influenced the design of athleisure products to meet changing consumer needs.
As we move forward, the influence of COVID-19 on athleisure is likely to continue, with comfort, functionality, and adaptability remaining key considerations in the evolving fashion landscap
Is Athleisure in style for 2023?
Athleisure remains a stylish choice in 2023, experiencing even greater popularity than before.
This can be attributed to several factors, including the influence of social media, the widespread interest in fitness and well-being, and the increasing demand for comfortable and fashionable clothing.
In terms of aesthetics, bold colors and patterns have made a significant comeback in athleisure.
Incorporating vibrant neons, soft pastels, and rich jewel tones into your workout gear adds a touch of personality.
Additionally, patterns like stripes, polka dots, and animal prints are highly sought after.
Cutouts and mesh are also prevalent trends in athleisure, infusing workout attire with a hint of allure and sophistication.
Tops, leggings, and skirts feature strategically placed cutouts, while mesh fabric is commonly used in tops and shorts.
Tech fabrics have gained popularity in athleisure due to their moisture-wicking properties.
Polyester, nylon, and spandex are among the favored materials, keeping you cool and dry during workouts.
Functionality remains a key aspect of athleisure, with an emphasis on pieces that offer mobility and support.
Leggings, sports bras, and yoga pants are among the popular functional items.
To elevate your athleisure look, statement accessories make a stylish addition.
Consider accessorizing with bold headbands, eye-catching necklaces, or trendy sunglasses.
Bucket hats, fanny packs, and crossbody bags are particularly popular choices.
In creating your athleisure ensemble, keep in mind some additional tips.
Opt for well-fitting pieces that flatter your figure, and don't hesitate to mix and match colors and patterns for a personalized touch.
Enhance your look with a few statement accessories, and maintain a simple makeup and hairstyle.
Above all, remember to embrace the comfort and style of athleisure with a lighthearted attitude.
With the abundance of athleisure trends available, you can confidently explore various styles to find the perfect look for your lifestyle.
When you embark on your shopping journey and enjoy the process of curating your stylish athleisure wardrobe.
The Future of Athleisure
The future of athleisure looks promising as this fashion trend continues to gain momentum and evolve to meet the changing needs and preferences of consumers.
One key aspect of its future lies in technological advancements.
As technology continues to advance, we can expect to see innovations in fabrics and materials that further enhance the performance and functionality of athleisure wear.
This could include advancements in moisture-wicking properties, temperature regulation, and sustainability, leading to even more comfortable and eco-friendly athleisure options.
The future of athleisure will likely see a greater focus on inclusivity and diversity.
As the fashion industry continues to embrace body positivity and celebrate diverse body shapes and sizes, athleisure brands are likely to expand their size ranges and offer more inclusive options.
This will enable individuals of all body types to enjoy the comfort, functionality, and style of athleisure, further reinforcing the trend's popularity and market reach.
Sustainability will also play a significant role in the future of athleisure.
As the fashion industry becomes increasingly conscious of its environmental impact, athleisure brands are expected to prioritize sustainable practices.
This may include using recycled materials, implementing ethical manufacturing processes, and exploring innovative ways to reduce waste.
Consumers are becoming more mindful of their purchasing decisions, and sustainable athleisure options will likely be in high demand.
Time will tell, but athleisure will likely see continued collaborations between fashion designers and sportswear brands.
These collaborations have already resulted in successful partnerships, merging high fashion aesthetics with sportswear functionality.
We can anticipate more creative collaborations that push the boundaries of athleisure, incorporating unique designs, prints, and silhouettes that cater to fashion-forward individuals seeking a blend of style and performance.
Technology is also likely to influence the future of athleisure through the rise of smart fabrics and wearable technology.
Integrating sensors, tracking devices, and interactive elements into athleisure garments could enhance the functionality and performance of activewear.
This could include features such as monitoring heart rate, tracking fitness data, or even incorporating elements of augmented reality.
As technology advances, athleisure could become an integral part of the growing market for smart and connected wearables.